Welcome to our family network of Christian sites on the web.
We hope you are blessed by your visit!
And we hope that you'll come back time and time again to be renewed and refreshed by the content these sites have to offer!
The Bishop Family Homepage is where it all started. We published a homepage to minister to friends and family and God really blessed the effort. The homepage will always remain the center hub of our networking effort.
Inspiration Point is a collection of Inspirational Moments comprised of over 650 illustrations, short stories, poetry, prose, and writings to the glory of God.
Bible Reference is literally a virtually linked library of Bible translations, commentaries, and concordances. Including language studies; Greek and Hebrew! It also contains the N.I.V. Audio Bible, where you can listen to your favorite Scripture while you rest or work. Just about anything you need to find will be here.
Joke Junction is a fun collection of good, clean jokes and humorous stories. We offer a mail-out of the Joke of the Day link to all who subscribe. Also, you'll find the Cartoon of the day there, plus an ever growing archive of over 600 jokes!!!
What is Faith is our evangelistic PowerPoint slide presentation of the presentation we use while on FAITH visitation! Check it out!
Jason's Place is where our son, Jason (who is currently studying to become a pastor), publishes his Thought for the Day. This page is a hot ticket when new material has been posted because you can clearly see God's inspiration in his writing!! (If only he'd do it daily)
Also check out Harvest Church - this is a new church we are planting in Florence, AZ.
And there's much, much more...but I'll let your mouse do the discovery.
Again, Thanks for visiting and please vote before you leave... It helps people find us!
God bless you!
The Bishop Family

Downloadable Desktop Wallpaper from our trip to Canada...Click here!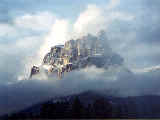 Got Kids? This is Wonderful!
The 10 Commandments for Children
---